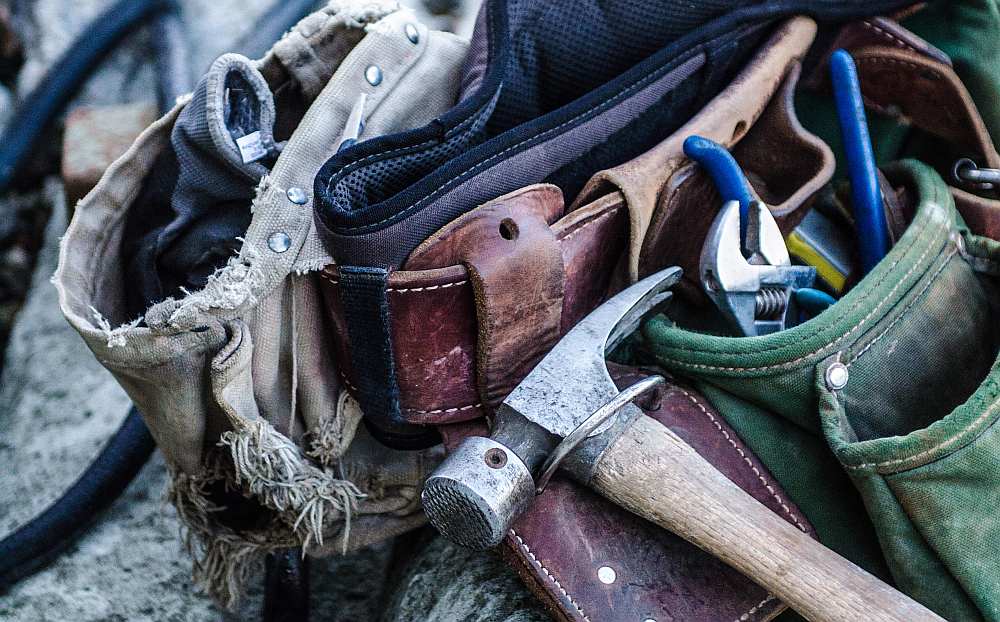 This is the 2nd part of a series I'm calling This Old Blog. In this series, I'm detailing a renovation of my WordPress blog. In my first article, I described my goals for this renovation, and also my plan for updating my blog. In this article, I'm going to walk through my Cloud Server selection process for hosting my WordPress installation.
If you are self-hosting WordPress, one of the important factors is the server environment where you are hosting WordPress. I started looking for a cloud server that was in the same class as the $5 Droplet at Digital Ocean. I looked at quite a few reviews and I ended up narrowing it down to two different providers that I liked the best: Vultr and OVH. Vultr has taken an approach similar to Digital Ocean, they just focus on SSD Cloud Servers. OVH is a more traditional hosting provider but they offer low priced servers with impressive specs. Each has their own strengths and weaknesses. But ultimately I was able to decide on the option that I thought would work best for me.
| Provider | Monthly Price | CPU Cores | Memory (MB) | Storage (GB) | Bandwidth |
| --- | --- | --- | --- | --- | --- |
| Digital Ocean | $5 | 1 | 512 | 20 | 1,000 |
| OVH | $3.49 | 1 | 2,000 | 10 | Unlimited |
| Vultr | $5 | 1 | 768 | 15 | 1,000 |
Digital Ocean
Digital Ocean is a cloud infrastructure provider based in New York City and has 8 data centers worldwide. They've been in business since 2011 and by the end of 2015, they have been reported to be the 2nd largest hosting provider. Digital Ocean only offers SSD based cloud servers in different sizes. Starting in 2016 they started offering SSD block storage that could be attached to servers. Digital Ocean offers a pretty broad selection of Linux flavors that can be deployed as well as one-click application deployments.
I've been using Digital Ocean's $5 Droplet since 2013. I'm mostly happy with it, but I'd like to see if there's a better performing solution available. Digital Ocean does offer a $10 credit for new accounts, so they're worth taking a look at.
OVH
OVH is a hosting provider based out of France and has one North America data center, located in Beauharnois, a part of the Greater Montreal Area. OVH offers many different hosting options. The OVH website is a little confusing on what their different do. For example, I'm not exactly sure the different between a VPS Cloud server and a Public Cloud server.
I really liked the OVH VPS SSD 1 cloud server. It's an SSD virtual server for $3.5 a month with 1 CPU core, 2GB of memory, and 10GB of storage. Billing and Server setup is a bit slow and clunky. It took 6 hours for my payment to be validated and about 90 minutes for the server to be ready. It also was a little difficult to configure an SSH key.
Vultr
Vultr is relatively new as a cloud provider, it was founded in 2014. They currently have 14 data centers, including New Jersey, Dallas, and Atlanta. Vultr has a very clean and modern interface. Like Digital Ocean, Vultr offers on-demand SSD block storage. They also offer a variety of different Linux editions to install. Spinning up a new cloud server takes 1 – 2 minutes. Options like setting an SSH key is very simple during the server setup.
Vultr also offers a $20 credit on new accounts, so it's pretty easy to give them a test drive.
Benchmarking Servers
Now that I had my three candidates I wanted to benchmark each of them to determine their actual performance before I move forward with cloud server selection. Hosting providers can make a lot of claims about their servers but testing their performance is the only way to proof this. To benchmark these servers I'm going to use 3 different tools:
Overall Results
OVH scored the highest Overall Performance score from Hostbench.io, followed closely by Vultr. Both OVH and Vultr scored much higher in CPU and Memory than Digital Ocean.  And not surprisingly OVH scored received the highest Value Score.
Memory Performance
I tested Memory Performance with Sysbench as well, and the results matched fairly close with Hostbench.io. OVH and Vultr had considerably higher memory throughput than Digital Ocean. All though surprisingly Vultr is very close to OVH, even though OVH has more than double the amount of installed memory.
Storage Performance
The performance of a WordPress site can be closely linked to storage performance, so IOPS matters here. IOPS has an impact on how fast MySQL queries execute and how fast Nginx is able to serve content from disk. So if your storage performs slowly you will notice it in your site performance. As we've seen in other benchmarking tests, Digital Ocean's SSD storage performs very well. Vultr, however, was very close in performance to Digital Ocean. OVH, on the other hand, had very poor performance. Digital Ocean's Read IOPS was 41,942, Vultr's was 31,042, and OVH was a shockingly 748.
Network Performance
Part of the Hostbench.io test is to download files from their servers hosted around the globe. They can then measure the bandwidth those servers have access to. These results actually had a major impact on my decision. OVH advertises unlimited bandwidth at 100 Mb/s. However, these results clearly show their speed is being capped at 11 Mb/s.Vultr and Digital Ocean are pretty competitive. But Vultr seems to be more consistently having higher speeds.
Cloud Server Selection
The benchmark results really surprised me. I went into these tests expecting the OVH cloud server to do really well considering the server had 2GB of memory and a 100 Mb/s Internet connection. But the very poor performing storage, coupled with the 11 Mb/s Internet connection was a deal breaker for me. I think OVH does offer a really strong value, and it could work really well as a batch server or backup server. But I can't use this for hosting WordPress sites.
Digital Ocean's storage performance continues to shine, but Vultr is very close. I also give Vultr the edge in network performance, overall they had faster speeds. Vultr also had the edge with better CPU performance and faster memory. I find Digital Ocean and Vultr to be about on par as far as their management interface goes. Both are very easy to navigate and manage your server.
In the end, I decided to go with Vultr. While Digital Ocean has a slight advantage with their storage performance. I found Vultr's strong CPU, Memory, and Network performance to be a good reason to switch. Digital Ocean and OVH still have worthwhile cloud server offerings, but Vultr was the right fit for what I was looking for to host my WordPress site.
In my next article, I'll start building out the new server on Vultr, including configuring Percona Server and Nginx.
Update - 2016.09.07
Be sure to read the other articles in the This Old Blog series: