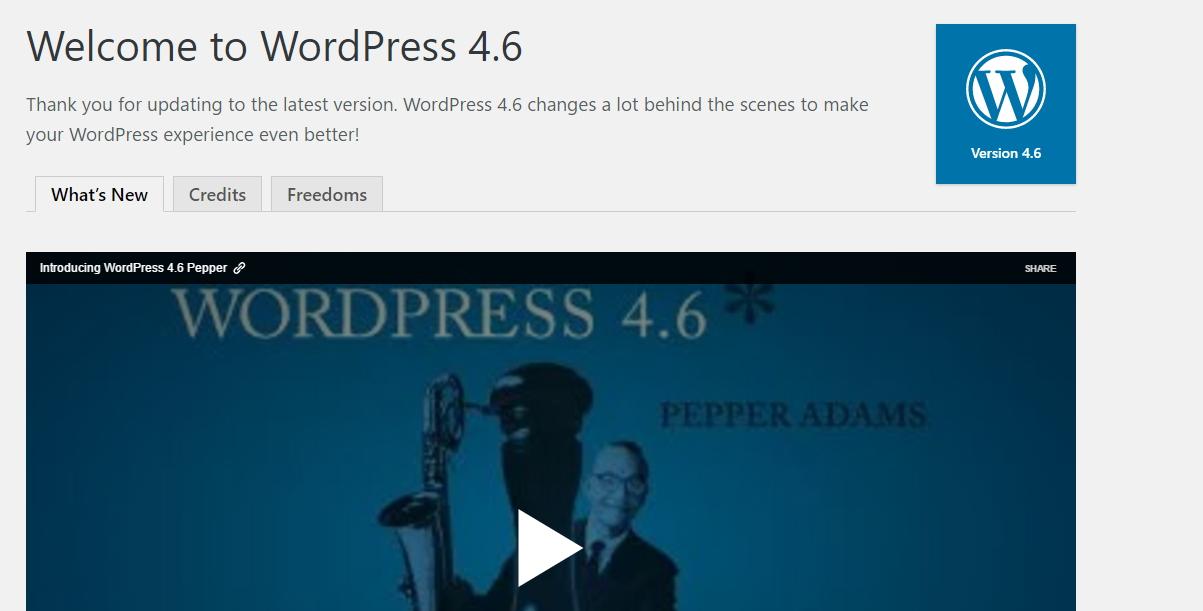 On August 16th, WordPress 4.6 was made available from wordpress.org. WordPress 4.6  is the second major release of WordPress in 2016 and is named "Pepper" in honor of jazz baritone saxophonist Park Frederick "Pepper" Adams III.
Upgrading to WordPress 4.6
Upgrading to WordPress 4.6 is pretty straightforward and easy. Most sites should not have an issue upgrading and should upgrade right away.
Backup your WordPress Install first.
Update any Themes and Plugins that have updates available. If these have been updated to be compatible with WordPress 4.6 then this will prevent any issues.
Run the automatic WordPress 4.6 update. On my faster VPS hosted sites, the WordPress 4.6 upgrade took less than 30 seconds. On shared hosting it took about 3 minutes.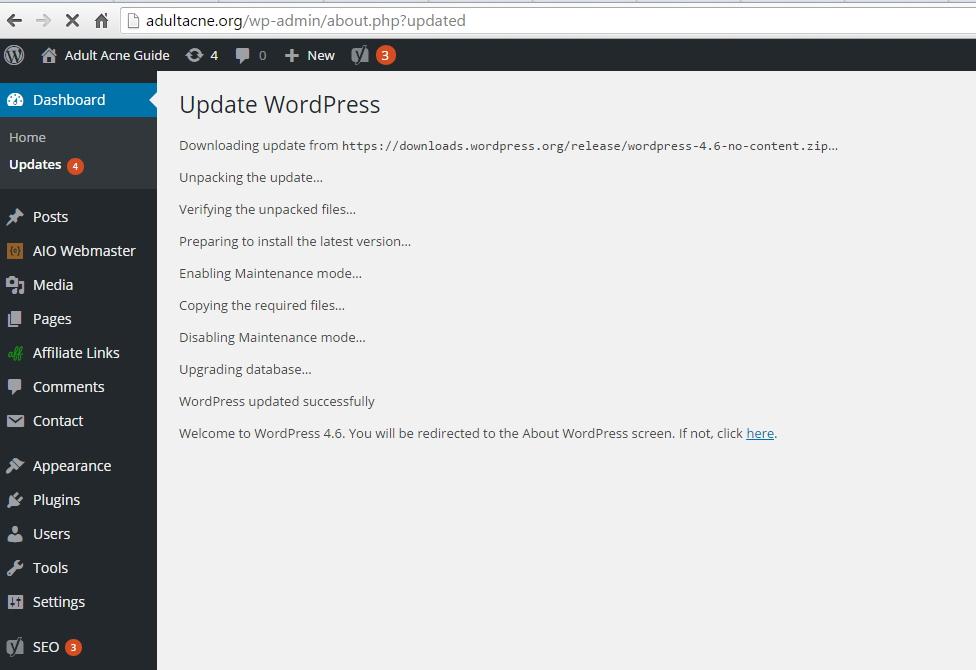 So far in the upgrades I've done I haven't had any issues with the WordPress 4.6 update. It's been smooth with no plugin conflicts.
WordPress 4.6 Enhancements
WordPress 4.6 had some major enhancements, especially to the back end of WordPress.
Shiny Updates v2 – This is makes updates to Plugins and Themes much more streamlined. Instead of redirecting to a new page to do the install, the updates are done via AJAX and stay on the same page. This also applies to searching Plugins and Themes. Shiny Updates makes admin workflows a lot easier and faster.
Admin Dashboard Fonts – The Administrative Dashboard now uses the same fonts as the front end of your site. The nice thing about this update is that the left hand menu is a lot more compact and requires less scrolling if you have a lot of plugins.
Editor Improvements – The editor will now validate links and ensure they are valid. This will help you make sure you're not creating 404 links. This saves your edits as you type in the browser, it makes recovering your edits are lot easier.