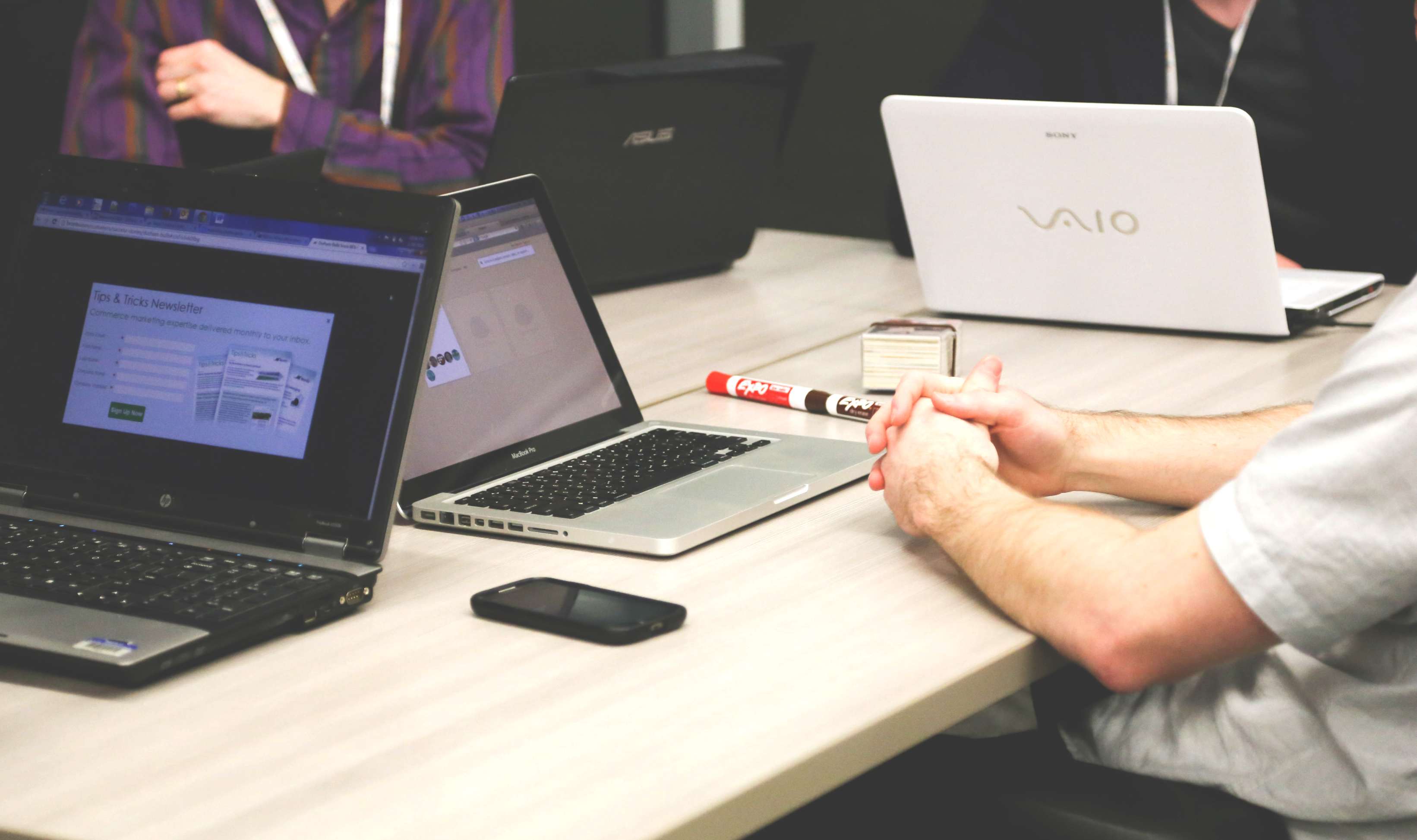 One of the biggest challenges to any organization's SharePoint deployment is to ensure a high rate of adoption by the user community. Without a critical mass, your SharePoint site will never reach its full potential. Here are 10 SharePoint adoption tips that will greatly improve the user experience and quality of your site.
1. Make it easy for the end user to find what they are looking for.
Users often complain that it is difficult to navigate through a SharePoint site and find the information that they need. One way to mitigate this is to minimize the number of links in the quick launch menu. As a rule of thumb, if you need to scroll to see the entire menu it is too long. Consolidate information by creating "dashboard" pages with links to everything a user needs to perform their job. You can also use audience targeting to hide/show menu items depending on the user.
2. Put everything online
SharePoint is a paradigm shift from having pillars of information on everyone's desktop to working in a centralized collaboration tool. Lead by example and start migrating your offline activities to SharePoint. Instead of managing an offline spreadsheet, import it into a custom list. As opposed to sending attachments in your emails, post them to SharePoint and share a link. Consider setting up a meeting workspace to record meeting notes and assign to-do tasks to the team. The more you encourage people to work online, the more SharePoint will be integrated into their day-to-day activities.
3. Use Workflow and Targeted Alerts to let users know when an action is required
Do not rely on a user logging into a site to search/browse for action items. Instead, create workflows to send out alerts based on a particular criteria (e.g. a task becomes late). Only send alerts when absolutely necessary. Too many automated emails can be very irritating to users and will most likely be ignored. This will eventually turn users off from using SharePoint.
4. Provide proper training for both super users and casual users.
Sit with your users and observe their behavior.  Are they using the datasheet view to mass-edit records? Do they know how to setup personal views? Are they struggling to find or update items? Do they know how to launch the document library in explorer view or export a list to Excel?  Chances are there are better, more efficient ways for users to work within SharePoint. Consider creating a one page cheat-sheet teaching users how to fully leverage the rich capabilities of SharePoint.
5. Keep Security Simple
SharePoint is a collaboration tool at heart. It is designed to distribute information across users, teams, and geographies. We have been asked countless times if we can prevent one team from seeing another team's task plan or document library. Before setting granular security and locking down every piece of the site, ask yourself if the content is truly sensitive or if the information could actually benefit other users on the site.
While SharePoint supports record-level security, it is time consuming to setup, difficult to audit, and prone to mistakes.  If security is a must, consider creating a sub site or unique list/library to house the confidential information.
6. Use Custom Lists to Create Centralized Data Repositories
The majority of SharePoint sites that we encounter are used primarily to share documents. Many people do not realize that SharePoint can also be used to develop centralized databases complete with relational data (lookup fields), custom forms, web services, a built-in REST API, version history, approval flows, indexing, and more. Throw in the SharePoint 2013 datasheet view and you now have an online tool that's as easy to enter data into as Excel with the security and collaboration features of SharePoint.
7. Take Advantage of the SharePoint JavaScript Object Model
From Gantt Charts to Hive Plots to Sunbursts, it is incredibly easy to hook up leading edge JavaScript libraries like famo.us and D3.js to your SharePoint data. JavaScript can make your site more visually appealing, can improve the usability, and can help visualize trends in large complex datasets.
8. Leverage the Microsoft BI Stack to Analyze your Data
Without analytics, SharePoint can feel like an overly complex data entry exercise. Get the full value out of SharePoint by developing dashboards and reports. We use analytics to help our clients identify trends, enable data-driven decisions, and provide roll-up views into complex projects. With SharePoint 2013, you have so many report development options to create data analytics. Use SQL Server Reporting Services, Power Pivot/Power View, Access Reports, Excel, and Performance Point to extract true intelligence from your data.
9. Polish the User Interface
With a little bit of effort you can make your SharePoint site look and feel like a custom application skinned for your organization. Use the Color Pallet tool to modify the theme of the site to match your company colors. Pick a high resolution image with a transparent background to use as your logo. Advanced users can even specify a custom CSS to override styles and tighten up the user interface.
10. Work with a Consultant to develop SharePoint solutions and advanced analytics to support your specific business needs
Sit down with a consultant to develop a customized SharePoint site that helps drive collaboration, decision support capabilities, automated process flows, and real-time business intelligence. Contact our friends at Atlanta General to learn more.