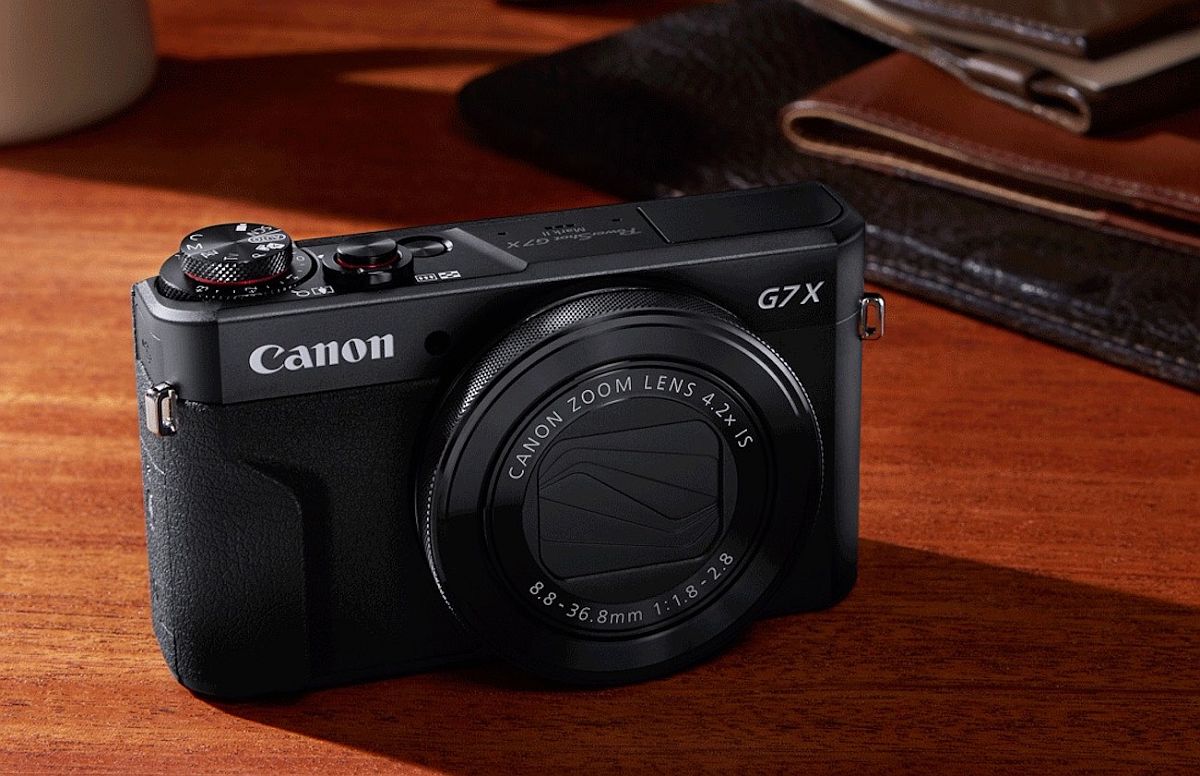 My wife and I had just finished cleaning up after our daughter's first birthday and I was using some well-deserved quiet time to browse the pictures that I had taken on my iPhone 6.  "Grandmom on the couch with my three year old?  That's a keeper.  The posed picture of the cake in front of my daughter before she had her way with it?  Save that one, it looks great.  Ah, here are all the pictures of my three year old playing with his cousins.  Hopefully some of these are good……blurry.  Delete.  …blurry…blurry…this one is ok…blurry.
If only they would stop moving so fast", I thought to myself.  "Honey, I'm tired of missing these action shots.  I'm buying a camera."  I yelled to my wife who was laying on the couch. "Why do you want to buy a camera?  The one on your phone is just as good as any point or shoot you would buy.  You're wasting your money." "You're probably right."  I replied. We all think it now, the smartphone killed the camera.
Has the Smartphone Killed the Camera?
But I couldn't get it out of my head.  Yes, I had some great pictures, but I just felt like I could get some better ones with better hardware.  So I started doing some research.  I started with my friends with kids, taking a poll on what they use.  The response was always the same:  "I bought a DSLR when my first one was born, but it has been collecting dust since the first couple of weeks.  Now I just use my smartphone."  The next step was the web where I heard both sides of the story.
Since I knew I didn't want a DSLR, too bulky for me, it left me with point and shoot or compact cameras.  I happened to have two older Canon PowerShot cameras lying around the house, a PowerShot SD700 IS and a PowerShot SX260 HS, so I decided to take them for a little test run.
Alternatives to the Smartphone Camera
First, let me clarify one thing, I am not a camera or photography expert, I am just some dude that wants pictures with a little better quality and less motion blur.  I do not plan to sell any of my photos and if I print any it will be less than 8.5" by 11" and will only be seen by family and friends.  However, I do keep all of my pictures on a cloud drive for friends and family to view and occasionally display pictures on the flat screen TV in my living room.
The PowerShot SD700 IS is a ten year old (2006) model of Canon's Digital ELPH line of cameras which are known for their pocketability.  The PowerShot SX260 HS is a 2012 model in Canon's long zoom lens lineup.
While I didn't see much improvement with motion blur, I saw a stark improvement with low light pictures.  The picture below is a zoomed in top of my nephew and grandmother's head.  This picture was taken at dusk in a low lit family room while they watched TV.  This is the picture that convinced me to get a dedicated camera.

Comparing Canon's Compact Cameras
Here are some of the things I learned.  I hope you find them helpful.  I will be only including features that I feel set the cameras apart and leaving out many details that you should investigate before making your final decision.  Also, I will only be discussing  Canon compact cameras.  There are many quality manufacturers of this line.  The purpose of this article is not to sell you on a particular camera, it's to help you navigate into a group of cameras that will work for your needs and preferences and to show the advantages of each over a smartphone camera.  Most of all, the cons for all of these cameras is that you have to carry an additional device, not to mention the cash outlay for the device.
Ultra-Compact Camera
While I don't think this is an official classification of camera, I feel that they should have their own section. Canon's digital ELPH line will always have a special place in my heart.  These cameras are tiny and go anywhere.  These will fit in your pocket and you will barely notice they are in there all while providing excellent quality. The top of the line Ultra-Compact ELPH is Canon's ELPH 360 HS.
$199.00
16 new from $199.00
5 used from $126.10
Last updated on December 22, 2020 9:10 pm
Moving down the models in price brings down the optical zoom as well as downgrades the sensor type which affects low light photography.  However, I feel the change will be minimal and won't be noticed by the casual photographer.  There is also a reduction in megapixels which will affect the size that you will be able to blow up your picture without noticing degradation's of quality.
PROS:
The ultimate in portability. These will even fit in your hipster skinny jeans
Better than smartphone quality in low light
Optical zoom to get you close to the action
CONS:
So so display, its hard to use in full sunlight. Most smartphone screens are better.
It doesn't excel at closeups. Again its on par with your smartphone.
Do I recommend one of these over a smartphone?  This is a tough call for me.  Because I have young kids and I want to capture many of their firsts that may be in low light, I would probably make a purchase, but I don't think I would carry it around with me.  I would use my smartphone as my main camera when out and about.
Long Zoom Compact Cameras
Canon has two main cameras that can be classified as Long Zoom Compact Cameras.  The PowerShot SX620 HS, with 25 times optical zoom, and the PowerShot SX720 HS, with 40 times optical zoom.
The main differences between the long zoom and the ultra-compact include:
As stated in the name, you get much longer optical zoom range
While still very pocketable, these cameras are a little larger
In the Canon line, the long zoom cameras contain an upgraded processor that better assists with photo processing and light capture
Most have a higher megapixel count
This line includes the shooting modes AV and TV, explained in more detail below
$229.00
13 new from $229.00
$329.00
22 new from $329.00
19 used from $269.99
Last updated on December 22, 2020 9:10 pm
Do I recommend one of these over a smartphone?  Yes.  This camera line includes a zoom that a smartphone can't even come close to.  Also, with the ability to select shooting mode of AV and TV, they introduce the ability to take more manual control over your pictures while still allowing the camera to make the big decisions for you.  I will explain these modes in more detail below.
Advanced Compact Cameras
Advanced compacts, sometimes referred to as enthusiast compacts, are the top of the line in compact cameras.  The features vary greatly from camera to camera and manufacturer to manufacturer.  Features you will get if you move into this line include:
Near DSLR quality pictures
Larger image sensor to better capture low light photos
Ability to shoot in RAW for those more advanced photographers
Most are still pocketable, although you may need to wear bigger pants
The features of the advanced compact cameras seemed to hit the sweet spot for what I was looking for. So I ended up putting most of my focus on this camera class. The advanced compacts that I considered were the following:
Sony Cyber-Shot RX100 1 through 4. This is the camera that started the advanced compact group and arguably leads the pack to this day.
$698.00
17 new from $698.00
48 used from $494.49
Last updated on December 22, 2020 9:10 pm
Panasonic and Fuji both have very strong offerings in the advanced compact category:
$470.59
3 new from $470.59
6 used from $309.26
Amazon.com
Last updated on December 22, 2020 9:10 pm
However, Canon offers one of the more extensive lineups in this category with their G Series:
$649.00
25 new from $649.00
26 used from $380.00
$399.00
15 new from $399.00
7 used from $329.93
$679.00
24 new from $679.00
23 used from $568.50
Last updated on December 22, 2020 9:10 pm
Do I recommend one of these over a smartphone?  Absolutely.  In fact, I purchased one out of this line. For me, the features of the Canon PowerShot G7x Mark ii were the right balance of size, price, and functionality. The PowerShot G9 was my runner up for choice, I love how compact it is.
Smartphone vs. Compact Camera
Stick with a smartphone if:
You are only using the pictures on social media and text
You have not experienced issues with motion blur
Most of your pictures are taken in well-lit situations
Today's smartphones take beautiful pictures.  So I put my iPhone 6 up against the Canon PowerShot G7X Mark ii and it's hard to argue that there is an appreciable quality difference that justifies the price tag for the compact camera.  Both of these scenes fit the criteria above.  These two pictures are well lit and they lack motion.  (The iPhone picture is on the bottom in case you're wondering.)
Move to a Compact Camera if:
You have noticed motion blur
Your low-light pictures look grainy
You need a zoom
You want to see more polish and quality to your pictures
Comparing the Canon PowerShot G7x Mark II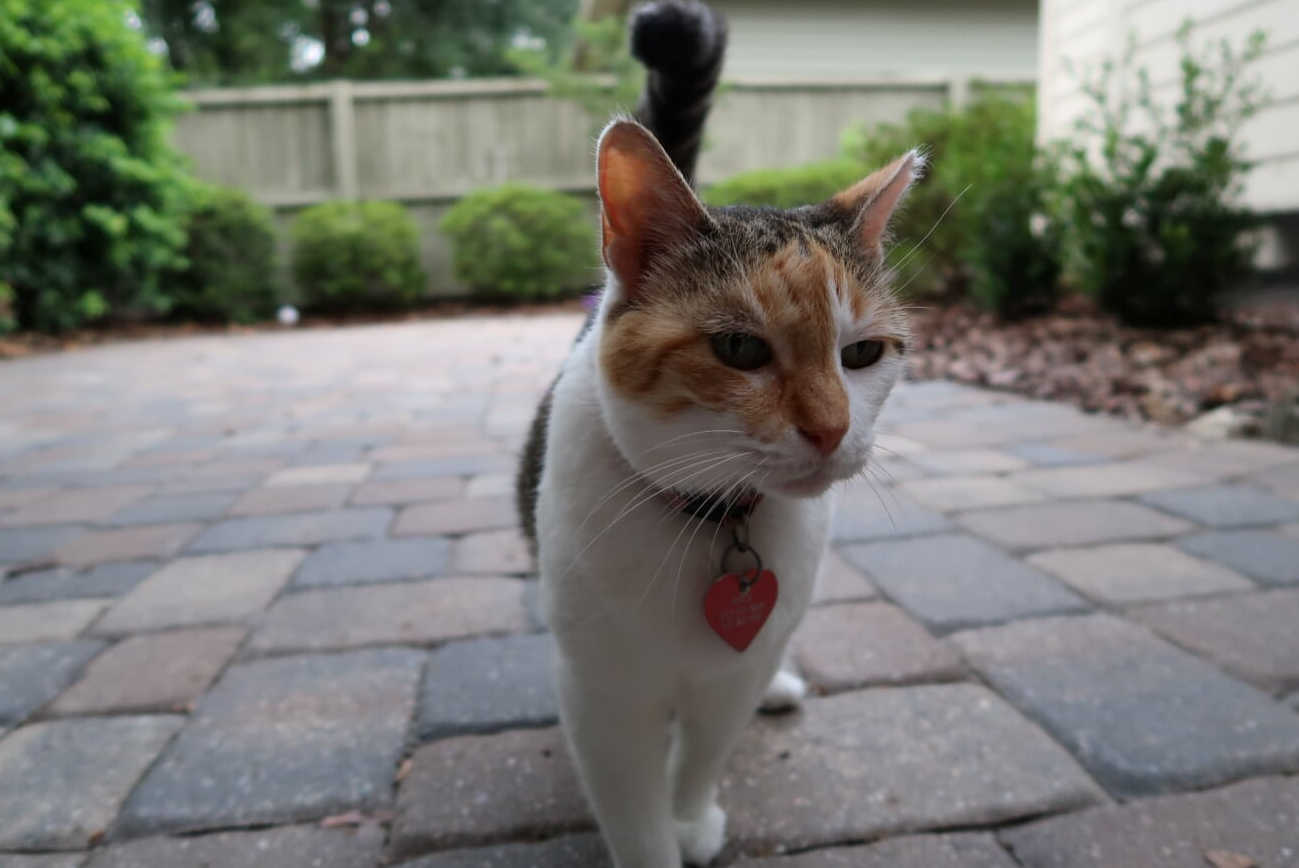 Here are two pictures that I took with the Canon PowerShot G7x Mark ii, and I don't feel a smartphone can touch them.  These are the pictures that make me question whether the Smartphone Killed the Camera. The first is of my cat walking towards me.  Notice the blurred background showing the camera's automatic ability to adjust depth of field (I need to brighten this pic a little).
The second is a snapshot of my nephew as he jumps over a puddle.  This would have been a blur of motion on any smartphone.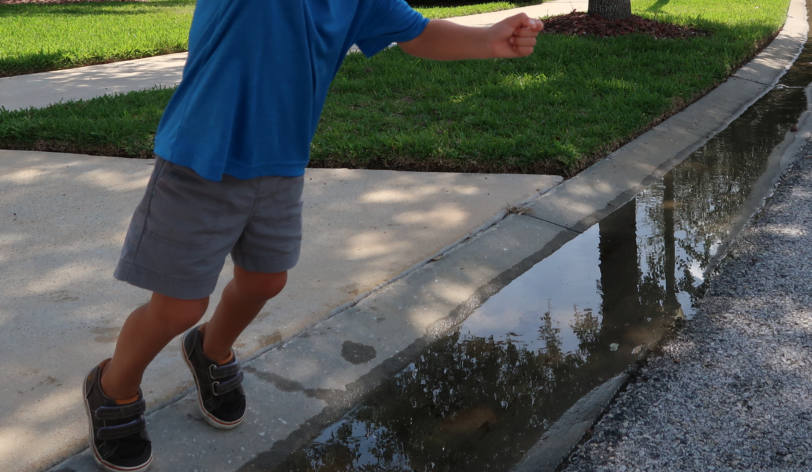 Finally, I'll close with some things that I learned while making my choice on the Canon Powershot G7X Mark ii.
Optical Zoom is Always Better than Digital Zoom: Optical zoom is the camera using its hardware to get the picture.  Digital zoom is the software making best guesses and will always result in lower quality.  If your photography goals are using zoom, get a dedicated camera.
Larger Sensor = Better Light Capture: While not as big of a deal on the smaller compact cameras, once you start looking at the advanced compacts you will notice different sized sensors advertised.  The larger the sensor, the better light capture, the better low light performance.
Wifi is more than a Novelty: One of the advantages of a smartphone camera is the ability to share the pictures right away.  And today's compact cameras have overcome that advantage by allowing the camera to act as a wifi access point enabling instant downloading of pictures to your smartphone while in the field.
Advanced Modes Make a Difference: Be brave and move off the Auto mode from time to time depending on your photo needs. The ability to use AV and TV modes let you drastically change the quality of your photos. I want to touch on these features a little more.
AV – Aperture Priority Mode
The intent of this article is not a photography lesson so I'm not going to get too deep.  But there are two modes that I feel are invaluable.  "AV" or Aperture Priority Mode which gives you control over the aperture.  The only thing you need to know is that aperture controls the depth of field which allows you to blur the background if you are focusing on something close.  This lets you give your photos a good professional look.
TV – Shutter Priority Mode
The second is called "TV" on Canon and "S" on other manufacturer models.  This allows you to manually set the shutter speed to either a fast speed, to capture fast moving objects, or slower to allow those cool overexposed pictures such as a blur of car lights on a highway or a glistening waterfall.  While on these modes, the camera automatically sets the other two basics of photography for you for best results.
My Thoughts on if the Smartphone Killed the Camera
So has the Smartphone Killed the Camera? Long answer short, smartphones take amazing pictures.  Justifying a purchase for a dedicated camera is difficult, especially when you see comparisons like the scenery shots above.  Where you do start getting value is in areas that smartphones can't compete often because of the slim nature of the devices.  There is no room for any type of optical zoom on a smartphone.  There is limited space for a larger sensor that could improve low light scenes.  If you are the type of person that can take advantage of the features of a dedicated camera than the purchase can easily be justified when you get that one picture that your smartphone always missed.