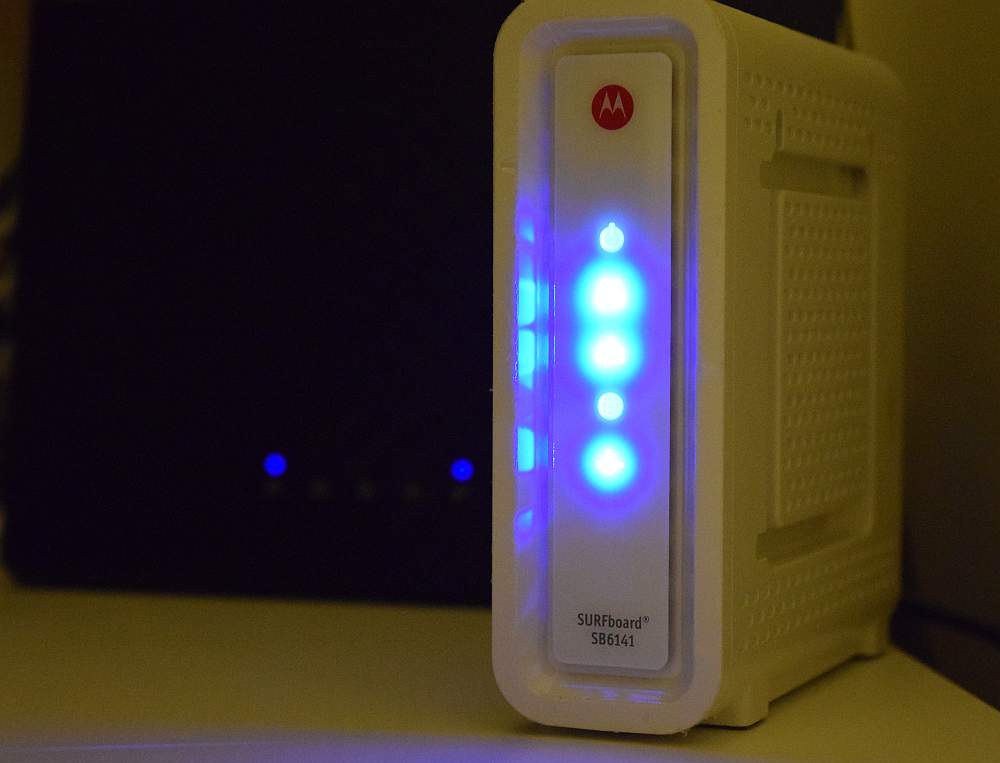 Let's face it, all of us are dependent on consumer broadband for high-speed internet at home. At the beginning of 2016 DSL still accounted for 45.7% of broadband connections in the US. Cable was 2nd with 32% of the market. But it's pretty well established at this point that DSL is much slower than Cable. DSL tops out at about 50Mbps, while Cable is available in many markets at 1Gbps. So while DSL has a larger share of the market, for those that want really high speeds the best option is Cable. And if you are planning to switch to cable, or are already a customer you really need to buy your cable modem, and stop renting.
Most cable providers are more than happy to provide you with a cable model, usually for $7 to $10 a month. So you could be renting that cable model for $120 a year, that's $360 over the course of a 3-year contract. Most people don't even know they have the option of buying a cable modem. Almost every major cable provider allows you to provide your own cable modem instead of renting theirs. You just need to go find the best cable modem.
Stop Renting and Buy Your Cable Modem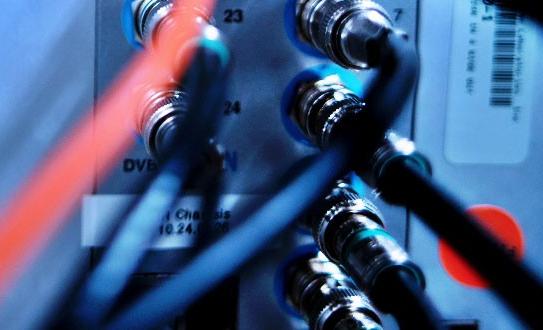 Just like with cable set-top boxes, the cable company is more than happy to keep charging you month after month for a modem. But cable modem prices range anywhere from $45 to $100. So you can easily break even and start saving money after just a few months.
Another factor is that you can ensure you're getting the best cable modem available. Newer models are always being released that allow you to tap into higher speeds. Cable companies are notorious for shipping out older refurbished modems. Some older cable modems may not even be able to deliver the speed you are paying for.
DOCSIS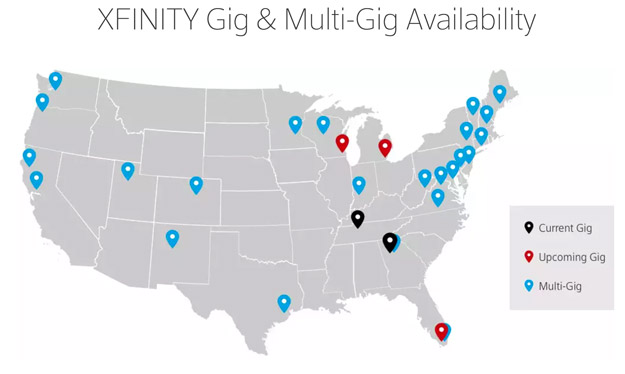 Data Over Cable Service Interface Specification or DOCSIS is the telecommunications standard that was developed in the late 90s to allow data to be routed over the existing cable TV systems. There have since been several major DOCSIS updates since then.  DOCSIS 2.0 in 2001 made major improvements to the upload capabilities of cable modems. DOCSIS 3.0 in 2006 allowed for significantly faster upload and download speeds. Because DOCSIS 3.0 supports multiple channel bondings, some of the higher end modems bond 24 channels to achieve 1 Gbps download speeds. Of course, you need to be paying for a cable broadband package that provides those speeds.
DOCSIS 3.1 allowed for up to 10 Gb/s speeds. Starting in 2016 Comcast XFINITY began rolling out Gigabit and Multi-Gigabit service based on DOCSIS 3.1 to major US cities. At this point, everyone should get a DOCSIS 3.0 modem. DOCSIS 3.1 modems are currently only available through cable providers, but they are expected to be available for purchase later this year.
Choosing the Right Cable Modem
Today there are a lot of options available if you are planning to buy your own cable modem. I'm going to list out a few of these options and the best cable modems that you can buy today.
Important
One important note, if you have a bundled service from your cable provider that includes telephone service, most of these modems will not work. ARRIS does sell a cable modem that is supported by XFINITY, its listed at the bottom.
---
Best Value Cable Modems
For most cable Internet customers these modems are perfect. They range from $45 – $70 and are all capable of 343 Mbps download speeds. Most of the basic and mid-range cable Internet packages are 50 – 100 Mbs, so buying a faster modem will not help you. Given these low priced options there's no reason not to buy your own cable modem today.
ARRIS SURFboard SB6141
The SB6141 is currently one of the best-selling DOCSIS 3.0 cable modems.  It supports bonding 8 download and 4 upload channels, with 343 Mbps download and 131 Mbps upload. The SB6141 is widely supported by cable providers such as Comcast, Cox, Charter, and Time Warner. This modem is not the cheapest one available, but it is one of the cheapest available and very popular.
$49.67
4 new from $49.67
28 used from $24.00
Last updated on September 28, 2020 11:15 am
NETGEAR CM400
Netgear has several very popular cable modems, with the CM400 selling for only $49.99. Its similar to the SB6141 with 8×4 channel bonding, supporting 343 Mbps download and 131 Mbps upload.
Last updated on September 28, 2020 11:15 am
TP-Link TC-7610-E
TP-Link delivers a very high-quality modem, at perhaps the lowest price point available. Like the 2 modems above the TC-7610-E offers 8×4 channel bonding, with 343 Mbps download and 131 Mbps upload. It's supported by most cable providers like Comcast, Cox, Brighthouse, TWC, Charter, and Cablevision.
$99.99
$129.99
18 new from $85.00
34 used from $70.94
Last updated on September 28, 2020 11:15 am
---
High-Speed Cable Modems
The following cable modems are some of the fastest currently available. Most of these achieve higher speeds by bonding 16 or 24 channels. The DOCSIS 3.0 standard allows modems to bond multiple channels together to work as one logical channel. This creates a bigger pipe to download data. Again I would not recommend these modems unless you have a high bandwidth package from your cable company, for example, Comcast XFINITY Extreme 250 or Cox Internet Ultimate. So if you are really interested in having the best possible network gear in place these offerings might give you another reason to buy your cable modem.
NetGear CM500
At a price point under $100, NetGear's CM500 can deliver 680 Mbps download speeds by using 16 channels.
ARRIS SB6183
An upgraded version of the SB6141, the SB6183 bonds 16 channels for download and 4 channels upload. You will want to look into this modem if you have a cable Internet plan of 300 Mbps or higher.
NetGear CM600
The NetGear CM600 is one of the faster modems available, it allows for 960 Mbps download, and 200 Mbps upload speeds. The CM600 uses 24 channels for download and 8 upstream channels to achieve higher speeds.
ARRIS SB6190
Quite possibly the fastest cable modem currently available. If money is no object and you want to tap into the highest download speeds possible this is the modem for you. The SB6190 bonds the jaw-dropping 32 channels for downloads and 8 upload channels. This allows this modem to handle 1.4 Gbps downloads and 262 Mbps uploads.
---
Best All in One Cable Modems
These modems combine router functionality and wi-fi functionality into a single device. While some people prefer to have seperate network devices, it can simplify your life to just have one device. Also if your planning on buying a router at the same time, you can probably save some money by buying your cable modem and router together.
TP-Link AC1750
TP-Link's cable modem router is a 16×4 modem, with a 2.4GHz (450Mbps) and 5GHz (1300Mbps) wireless broadcast. The AC1750 also has dual USB ports that can be used for attaching files and media for sharing.
NetGear C7000
NetGear's cable modem router does 24×8 channel bonding, similar to the CM600 modem. The built in router provides update 1.9Gbps wifi, and has available USB ports for media sharing.
ARRIS SURFboard SBG7580AC
The SBG7580AC packs 3 powerful components into one device. The modem delivers 1.4Gbps downloads via 32×8 bonding. The wifi uses 802.11 AC to deliver gigabit wifi. The gigabit router provides 4 gigabit ethernet ports and 1 USB port. This one is pricey at $230, but it really delivers on performance.
---
Best Voice Services
XFINITY Voice is really the only provider who let you buy your cable modem. The ARRIS SURFboard TM822G will only work with Comcast XFINITY service. This modem provides 2 telephone jacks and 1 GB ethernet port. The TM822G has 8 download & 4 upload channels for speeds up to 343 Mbps and 131 Mbps respectively.
Cable Modem Activation
Before you can start using your new cable modem, you need to activate it with your provider. The steps vary slightly but they generally go like this:
Unbox your modem and power it on.
Connect your a cable from the wall into CATV connection on the back of the cable modem.
Connect an RJ-45 cable from the cable modem ethernet jack to your home router, or alternatively directly into your PC.
Open a web browser on the PC and attempt to browse to a website. Most cable providers will redirect you to activate your modem. You will need to provide the Cable Modem's MAC Address. This is usually printed on the back or bottom of the modem
Here are links to activation instructions from several cable providers: